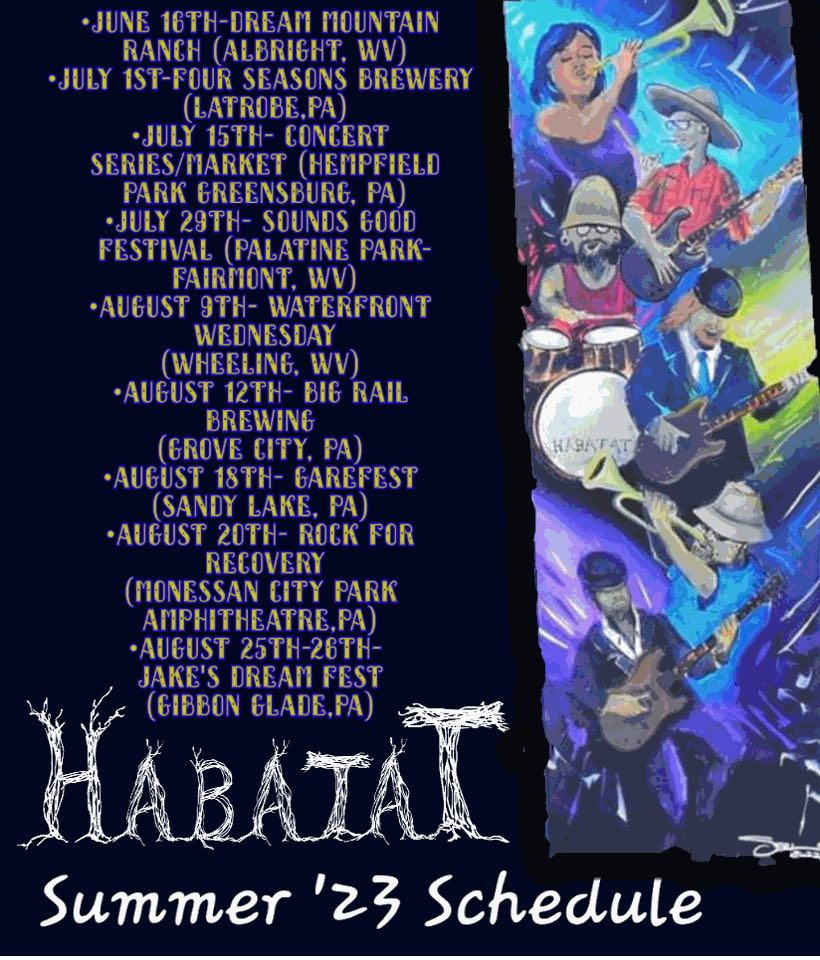 Veterans of the festival and live music circuit in Pittsburgh and the surrounding tri-state area, the funk-rock group, HABATAT, have shared stages with The Soul Rebels, Pink Talking Fish, Twiddle, The Heavy Pets, Pigeons Playing Ping Pong, and Joe Lewis Walker, among others. 

"This group will leave you floored with their energetic live performance…a raw boogaloo of sound." -The Jamwich

HABATAT carries the flashy vibes of some of the legendary funk bands, like Chicago and Blood, Sweat & Tears. The group has been described as "Allman Brothers with horns," a testimony to their pocket grooves, soaring guitar solos, tight horn lines, and powerful vocals. There is no doubt that HABATAT sets the footprint for the groove.