The ever-blossoming Jam/Funk/Rock Outfit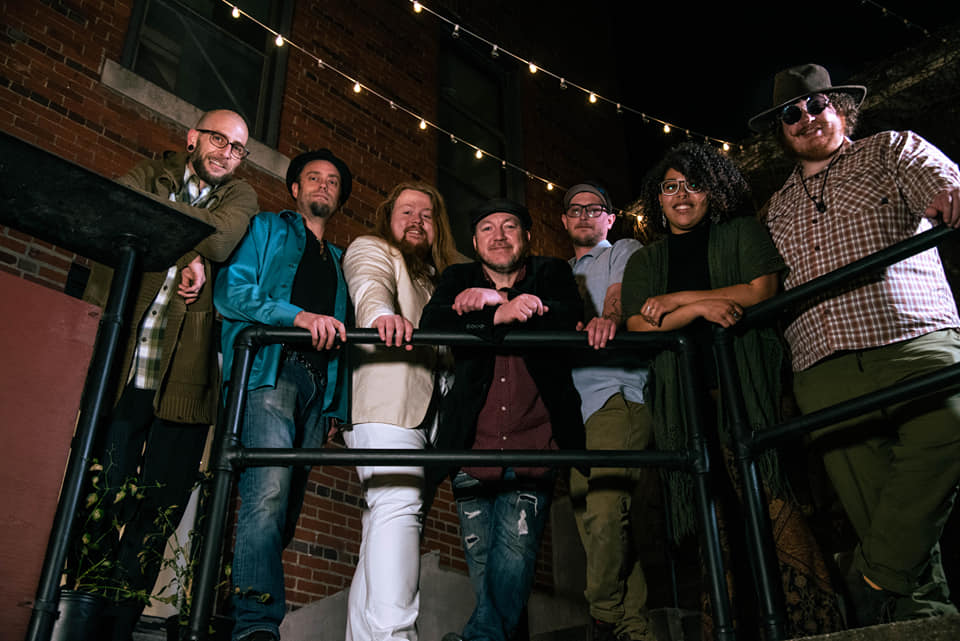 We're happy to take you through our world of music, art, and life. Continuing to build a community with people who have a love and passion for what they do, what they listen to, and how they interact with one another means so much to us. We've got a full summer tour and festival season ahead of us—our annual Funky Fest is approaching its fourth year! The groove doesn't stop there, though. Our third release is also on the way!
HABATAT wholeheartedly thanks all who've supported us in any fashion along our journey. We hope to see you at a show!
~HABATAT~
Kris, Ryan, Josh, Mere, Tom, & Banks
Veterans of the festival and live music circuit in Pittsburgh and the surrounding tri-state area, the funk-rock group, HABATAT, have shared stages with The Soul Rebels, Pink Talking Fish, Twiddle, The Heavy Pets, Pigeons Playing Ping Pong, and Joe Lewis Walker, among others. 
Born in early 2012, HABATAT released its first EP in 2015, the self-titled "HABATAT," which was followed by "HOMESTEAD" in 2018.
Ryan Woods combines gritty, sultry vocals, Kris Lupher provides the bass riffs, J. Banks brings the funk grooves, Josh Covert dominates on guitar and horns, and Mere Pouewells and Tom Buchko team up on powerful brass and vocals for a performance that is sure to get everyone pumped.
"This group will leave you floored with their energetic live performance…a raw boogaloo of sound." -The Jamwich
HABATAT carries the flashy vibes of some of the legendary funk bands, like Chicago and Blood, Sweat & Tears. The group has been described as "Allman Brothers with horns," a testimony to their pocket grooves, soaring guitar solos, tight horn lines, and powerful vocals. There is no doubt that HABATAT sets the footprint for the groove.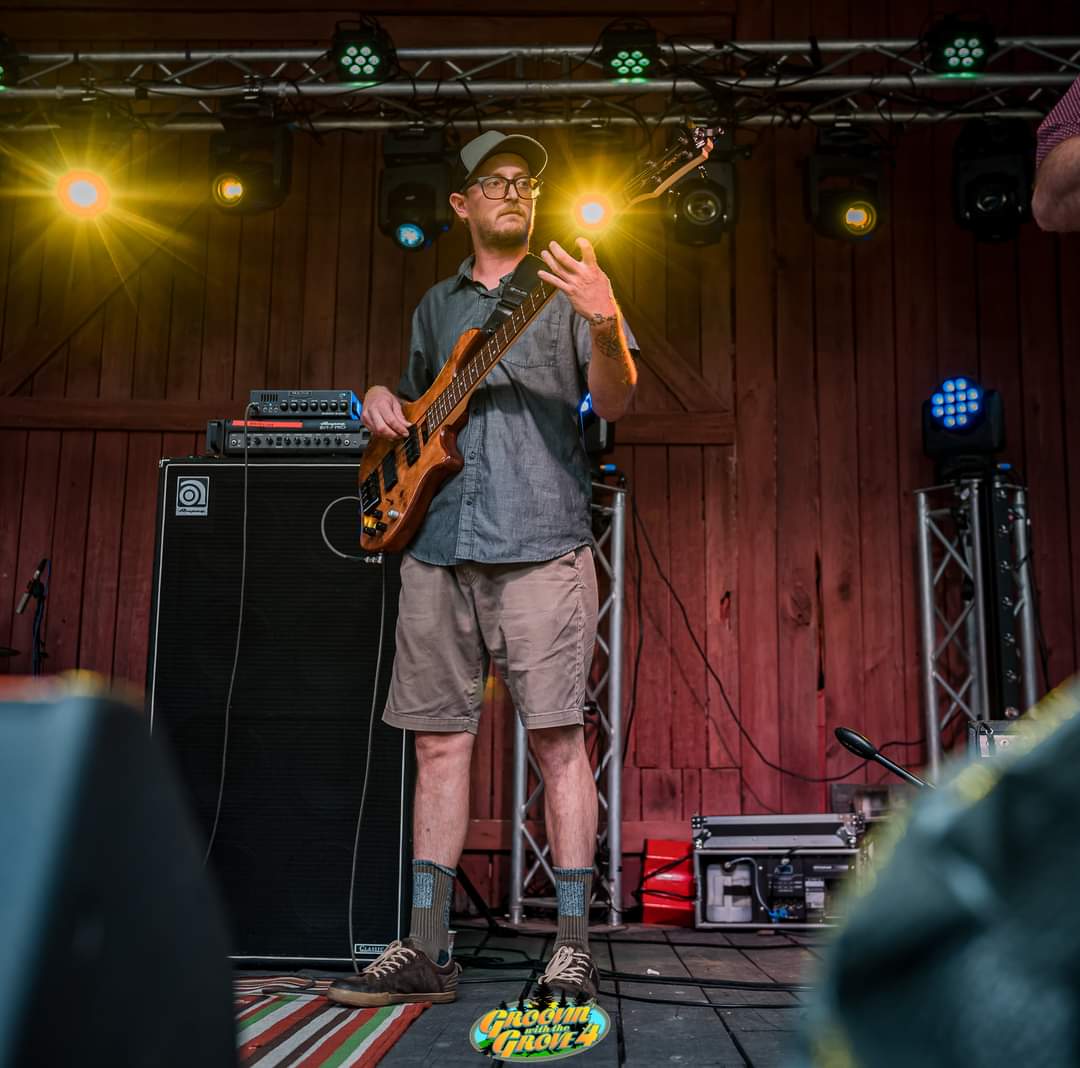 Kris L - Bass
Growing up in a live musical environment
South of Pittsburgh, PA,, the Church of love and Music had an extremely large influence in Kris' own style and taste as a musician… Watching acts like George Clinton for example; kris knew music was his  calling…… As a hand drum enthusiast performing locally , the transformation to the bass was natural at age 15..
He became a member of South Carolina Based band, Alive the Ruins, in late 2008; enjoying southern metal but feeling the calling of the groove, kris would go on to Co-Found HABATAT in early 2012. Additionally Kris lends his skills in Audio| Lighting aspects as well as performing rock, jazz, and funk with groups locally. Cultivating His own styles of each allows Him to stand out as a backbone of the HABATAT musical experience… Continuing to develop His proficiency as a professional musician; 2016 marks Kris Co-producing| Co-engineering HABATATS 2nd Release…..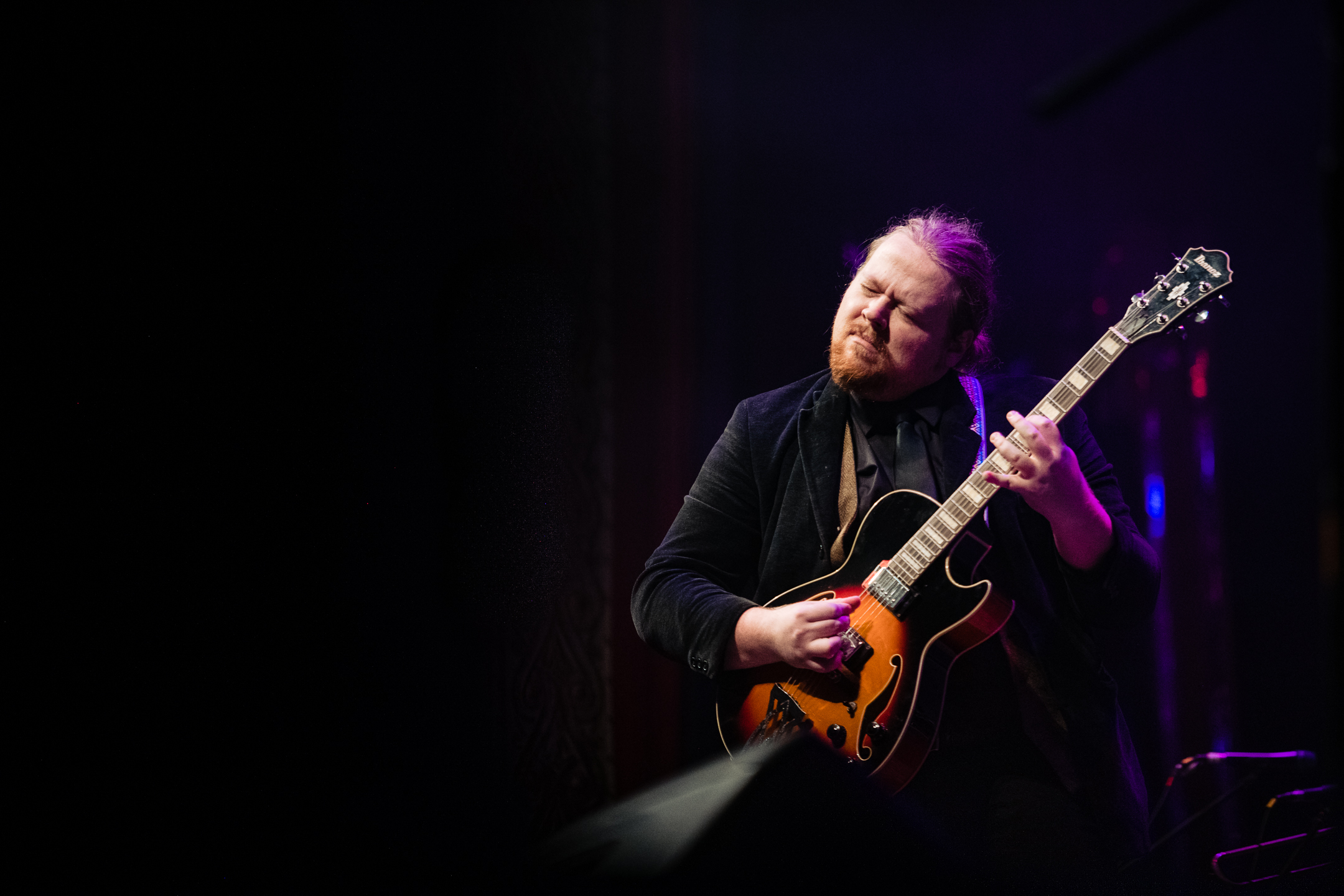 Ryan Woods (Vocals, Guitar)
Son of International Blues Hall of Famer, Tim Woods & Stain-glass and visual artist of 40+ years, Christine Woods. Starting his music journey at age 11 with Classical Piano with Ligonier classical piano Teacher, Brenda Funk, learning Classical pieces and performing locally in Town Halls and Theaters; At Age 16, Ryan began crafting His skill as an artist and singer/songwriter while performing his own music in local bars with older Brother Derek. At 18, Ryan became a student to A multitude of blues and jazz greats after studio sessions with His father, Such as; "HoneyBoy" Edwards, Hubert Sumlin, and Jazz Great Bobby Lee Rodgers.
Ryan began performing with family collective music project, "Woods Family Band" performing on stages such as; Plumas Club & Sinatra Bar in Irwin, Johnstown flood City Music Festival and Johnstown's Thunder in the valley. Ryan also has solo acoustic performances and hosts his own open mic as well as entertaining at other events which are close to his heart in His area! At age 28, Ryan Continues to Performing his 10th year as Singer and lyricist of HABATAT, as He aspires for greatness and plays for the people!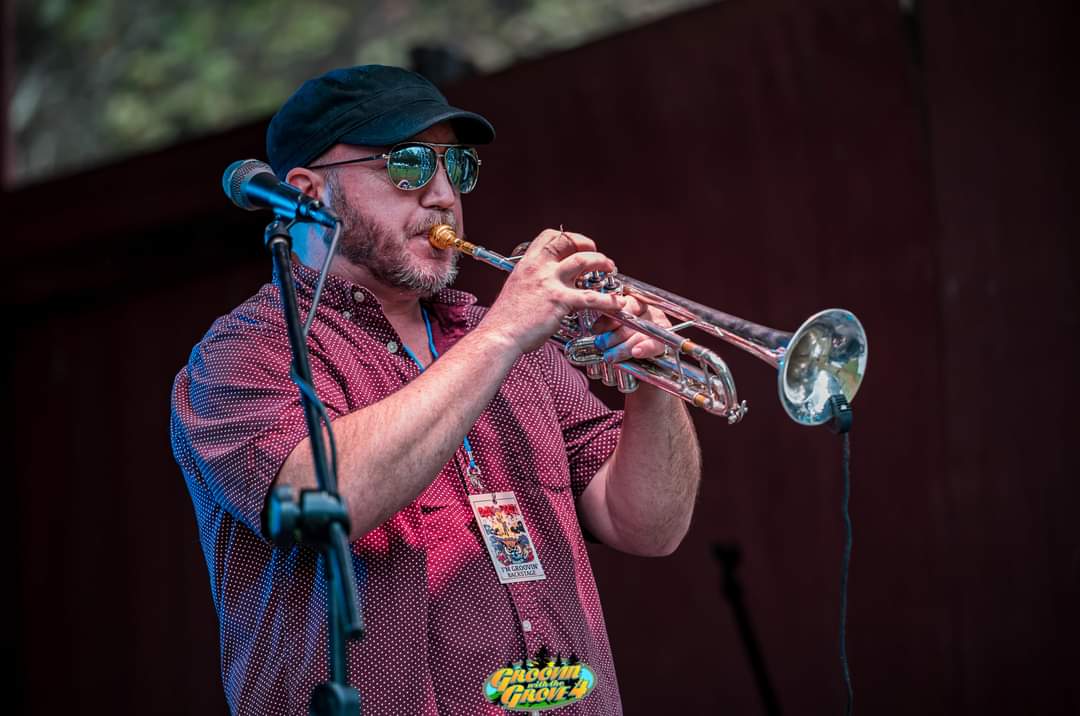 Josh Covert (Horns)
Currently residing in Johnstown, Josh Covert is a vocalist, multi-instrumentalist, composer, and arranger with 25+ years of professional experience. Equally at home in jazz, fusion, jam, and gospel, he plays with several projects including HABATAT, Jeff Webb and the Delectable Sound and as a solo artist. He is also an active studio musician on both guitar and trumpet and holds a Bachelor of the Arts in Music from Indiana University of Pennsylvania.
With a wide variety of professional musical experience, Josh Covert brings his eclectic style and versatility to the Habatat frontline. Josh is a consummate student of his craft, taking every opportunity to learn from others to improve his own understanding of music. But above all else, he strives to be true and authentic to his artistic passion, whether it be on guitar, horns, or vocals, in whatever capacity required.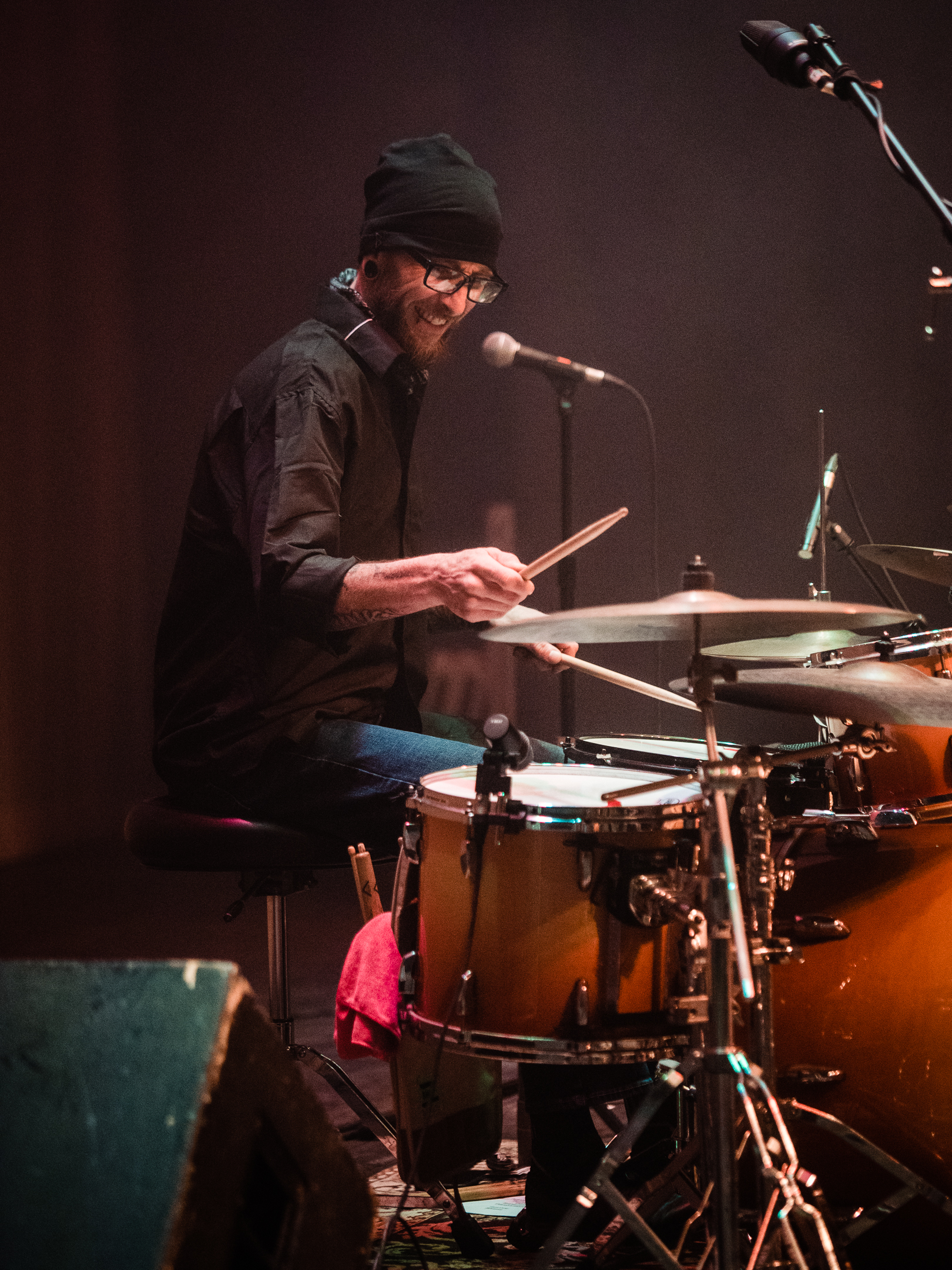 J.Banks. (Drums | Percussion)
Since picking up his first pair of sticks at 12 years old, JBanks has been all about the groove... First playing in the churches at 15, improv and the art of listening are foremost to His playing 31 years later, and constantly learning, He's been in 12 projects with a variety of success; including multiple national US tours, international touring, TV appearances, 7 full length ep's, and 2 full production music videos. Experienced in funk, reggae, ska, rock, soul, second-line, fusion, bluegrass, and country, JBanks brings the heartbeat and energy the groove needs to make that booty shake!!!
Endorsing Vater sticks and Evans skins, He's an accomplished studio drummer & percussionist working out of his home studio (•theBeatLab•), as well as many Local Pittsburgh Recording Studios. See His Full Resume | contact info @jdrummerbanks on the social platform of your choice..
"My main focus is to grow and create in all aspects as a Professional musician.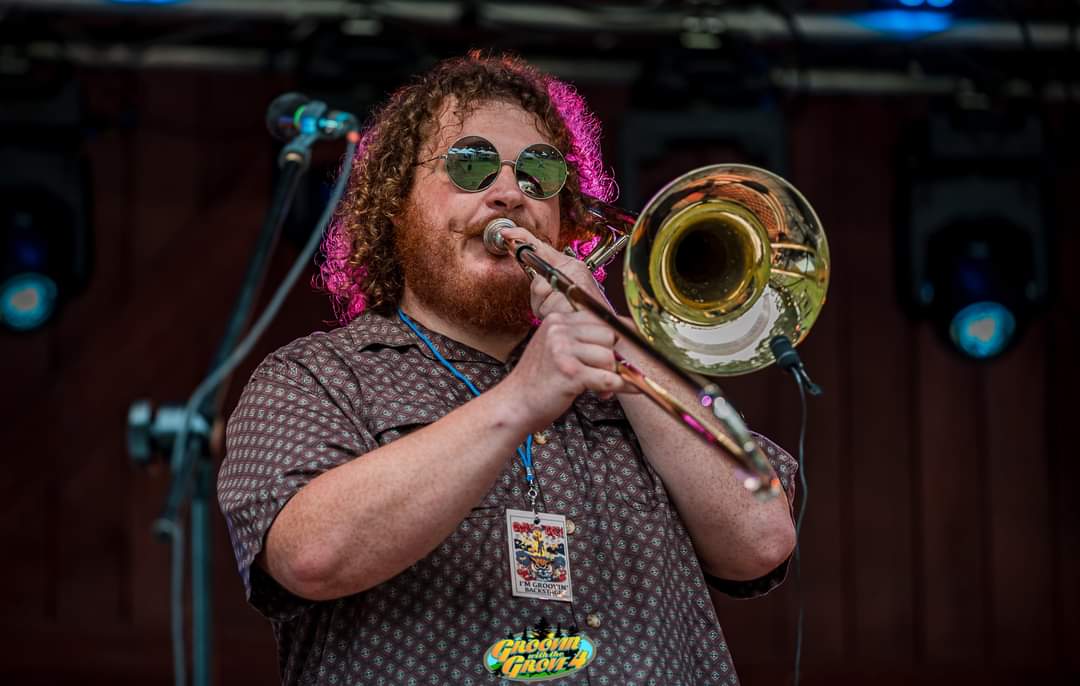 Tom Buchko (Trombone)

Joining the band in 2020, Tom adds funky flair to the HABATAT hornline. Beginning his professional musical journey in a classical setting as an IUP music grad, Tom has performed a wide variety of styles, but eventually found his way to funk/rock. Since graduating , Tom has been a frequent player in the Pittsburgh music and festival scene, and has helped to provide horns for 5 projects, 2 albums, and 3 musical productions.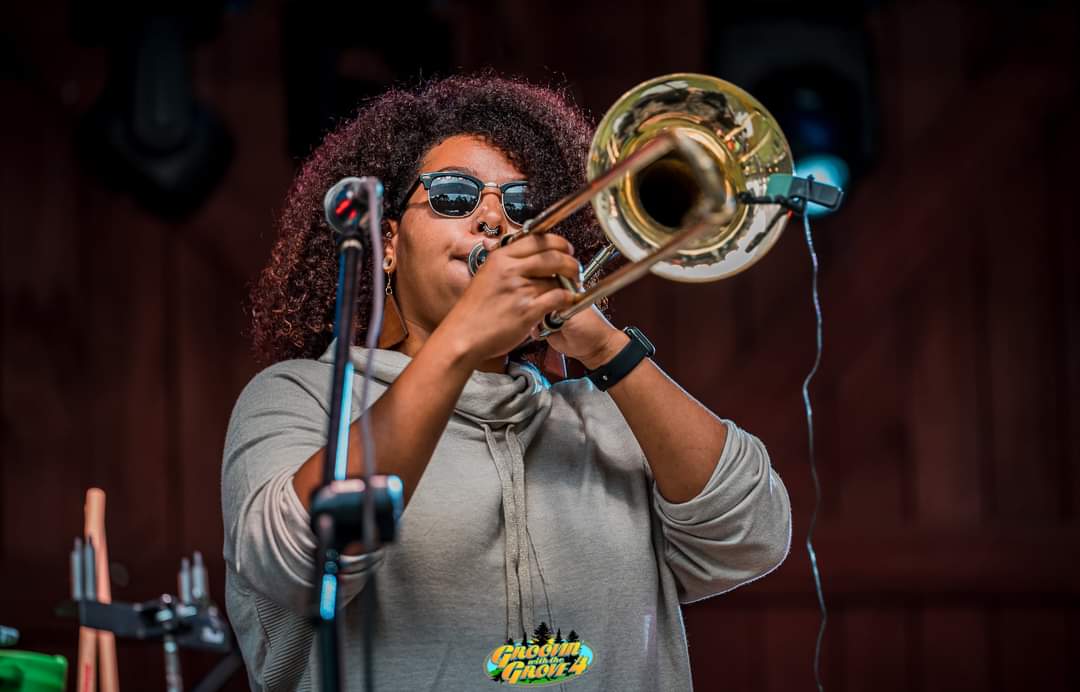 Mere Kae (Trombone)

Brand new to The Steel City of Pittsburgh, trombonist and soulful backing vocalist is none other than Miss Mere Kae. Her interest in music and arts started at a very young age, singing in choirs, participating in theatrical events, and playing a wide range of wind instruments in both educational and community settings all over northeastern Ohio. Over the years, her influences from Soul, Funk, R&B, Blues, and Jazz Fusion have driven her passion for playing and singing in groups performing similar styles.
Mere joined Habatat in the fall of 2017, with high hopes for the all-original sound the band had to offer. She has been seen on stage with other local bands in the past such as Black Ridge of Blairsville, Crawdad Joe and the Mudbugs of Blairsville, FUBAR of Pittsburgh, Truth and Rites of Pittsburgh, Jeff Webb and the Delectable Sound of Johnstown, as well as the former band, AFRO N'AT of Johnstown